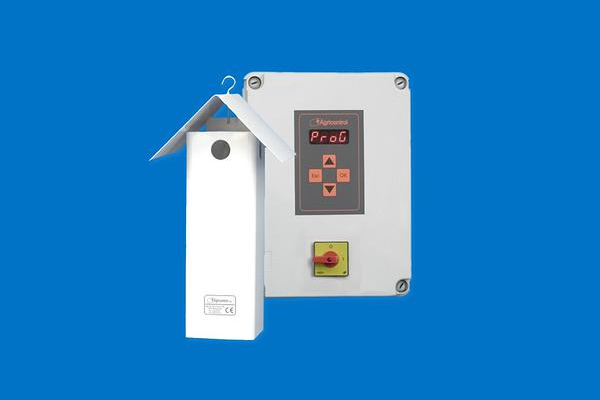 Cooling System controllers
C-RISCOOL : Controller for on/off heating and Cooling System control in function of temperature and humidity: 1 temperature stage for heating, 2 stages for extractor fans and one stage for pump. The pump is switched-off if humidity is too high. The remotable temperature and humidity sensors are included.
X-COOL-3A : Temperature and humidity control of a 3 stages (2 stages for fans and one stage for wetpad pump) or 4 stages (3 stages for fans and one stage for pump) cooling system. The pump can be also switched-on at ventilations stages for low humidity and switched-off at pump stage for too high humidity. Programmable delay between stages.
X-VENT : 3-stages temperature controller: it can be used to control 2 stages of fans and a stage of wetpad pump in a cooling system.